We are trusted by
★★★★★

Great quality, fast shipping. We will keep ordering from this Seller!




★★★★★

Exactly what I was hoping for.

I will order more should our company open up in another region. So delighted.




★★★★★

Seller was awesome. And I just loved all the ones I bought!!! Just perfect!! Would definitely recommend!!





★★★★★

Looks just like the pictures - would order again!




★★★★★

Just as expected. Seller was prompt and incredibly helpful. Great product. Highly recommended.




★★★★★

Sign looks great. Shipped quickly!




★★★★★

Very happy with how these came out! Ordered 5 of them for our college's international clock wall and they look great! They arrived within 1.5 weeks which was great! Quality is amazing, we definitely recommend!





★★★★★

Sign is perfect. So good I'll be ordering a couple more from them!




★★★★★




This sign is high quality, lovely design and very easy to install. The expectations are fully met and I am so happy with Andrew the designer and Owner who communicates very well and helps you thru the selection process of the products. I already bought more and I will submit pictures once I have them install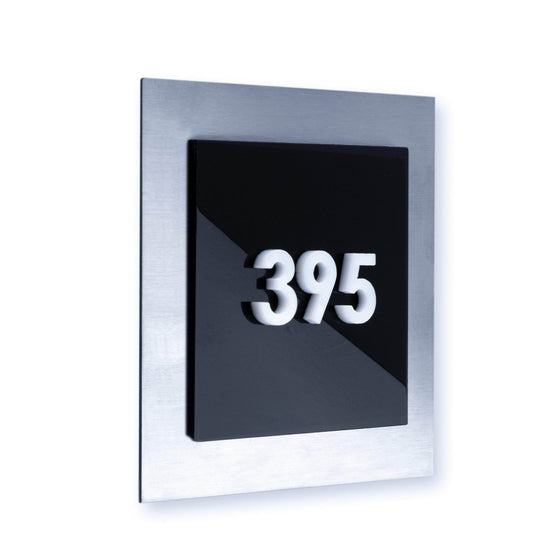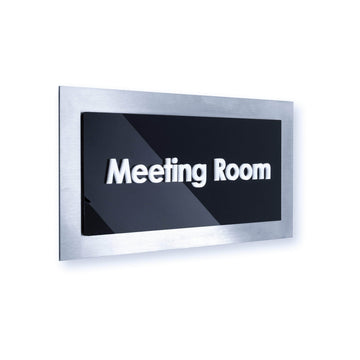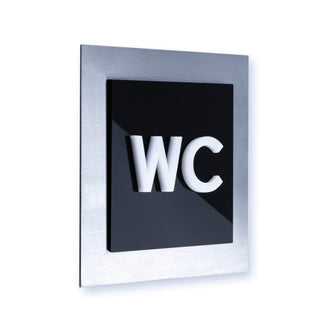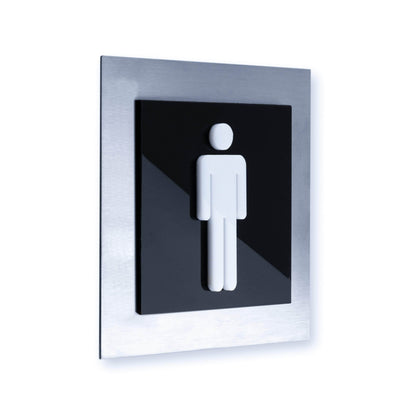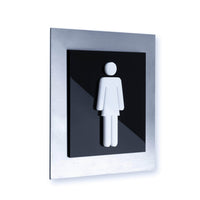 Design
MODERN
Modern signs are made of a combination of two materials: stainless steel and acrylic glass.

✔ Stainless steel
✔ ADA possibility
✔ 3D text
View All
Custom order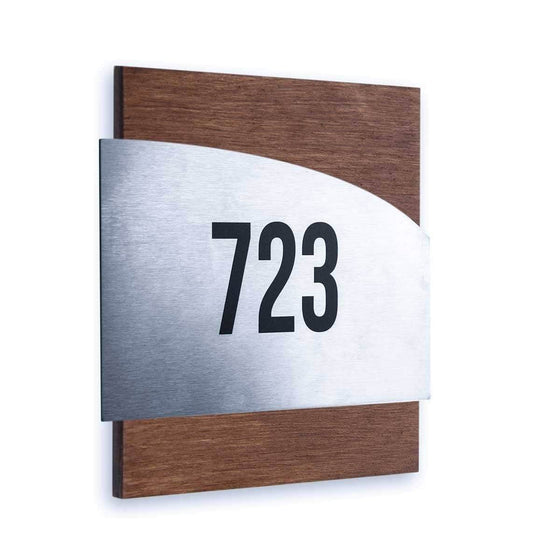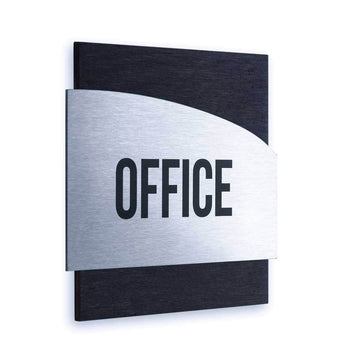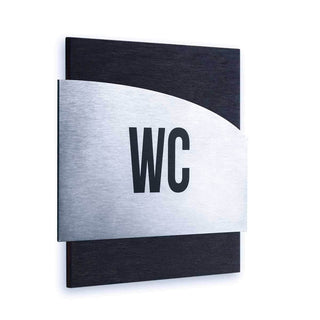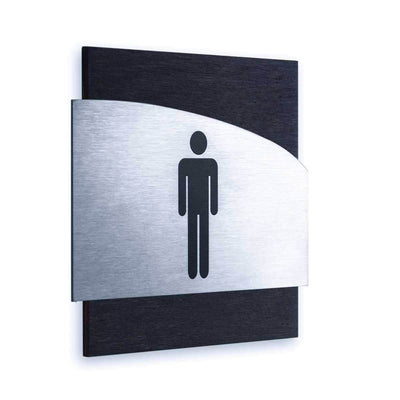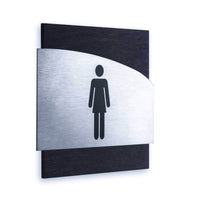 Design
WAVE
For the manufacture of "Wave" signs we use two materials: stainless steel and wood.

✔ Stainless steel
✔ Wood
✔ ADA possibility
✔ 6 wood color options
View All
Custom order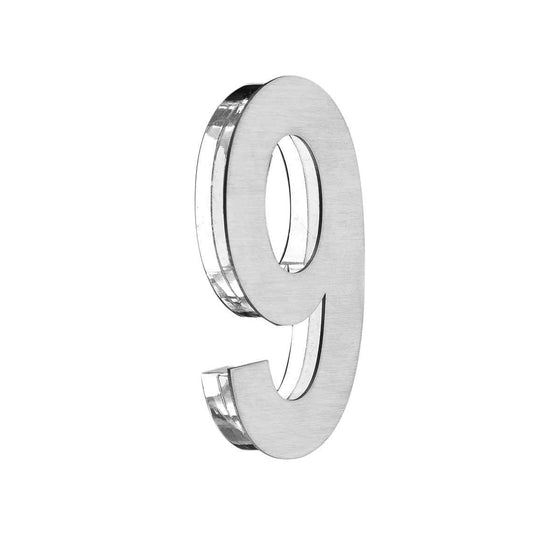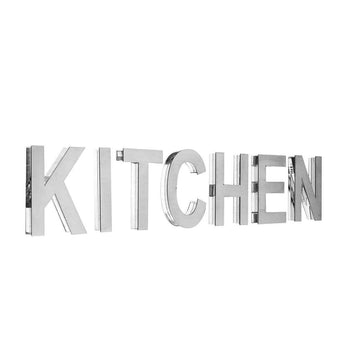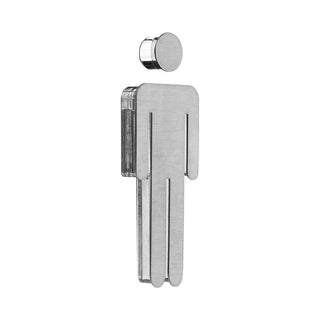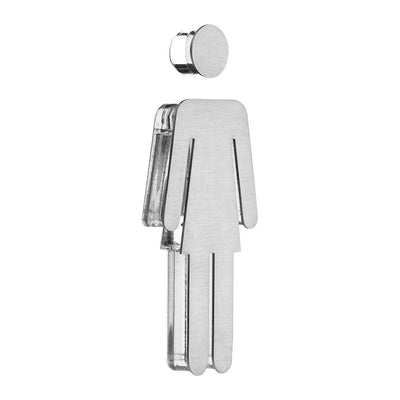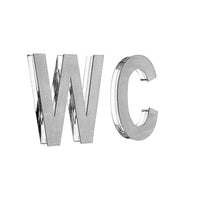 design
SINGLE
In this design each element is attached separately without a plate. Easy and simple installation with a stencil.

✔ Stainless steel
✔ Acrylic glass
✔ Easy installation with a stencil
✔ Double-sided adhesive tape
View All
Custom order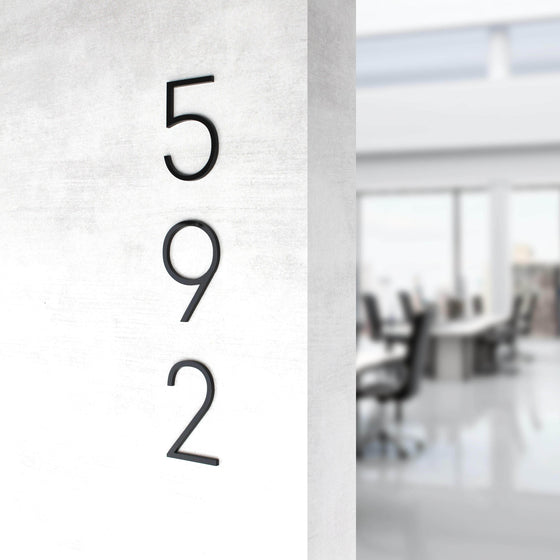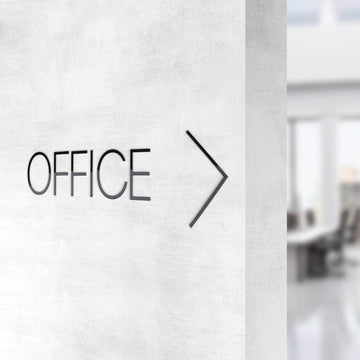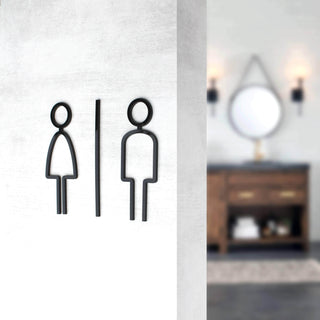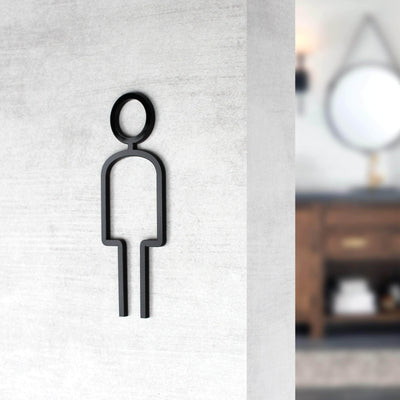 DESIGN
THIN
This design looks minimalist and elegant, each element is attached separately with a stencil, can be used on the glass, wall or door.

✔ Acrylic glass
✔ Easy installation with a stencil
✔ Double-sided adhesive tape
View All
Custom order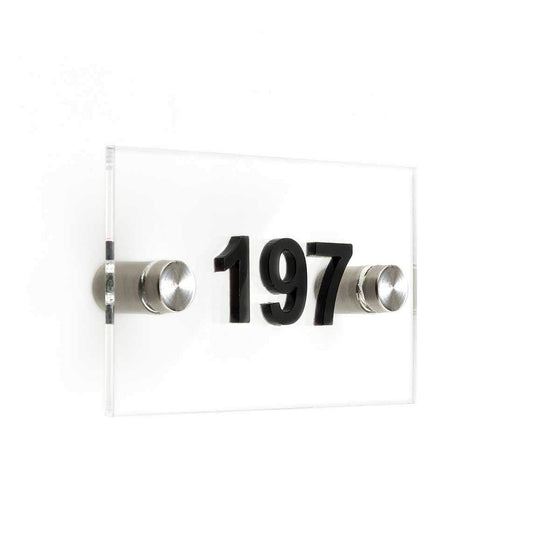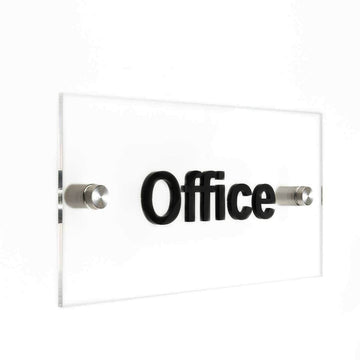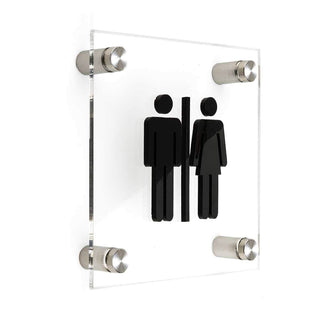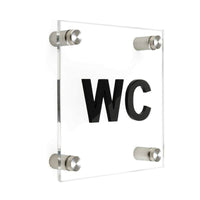 DESIGN
CLASSIC
Strict and versatile, "Classic" design suits all interior styles and can decorate different rooms for a hotel, office, clinic, or church.

✔ Acrylic glass
✔ Metal Holders
✔ 3D text
View All
Custom order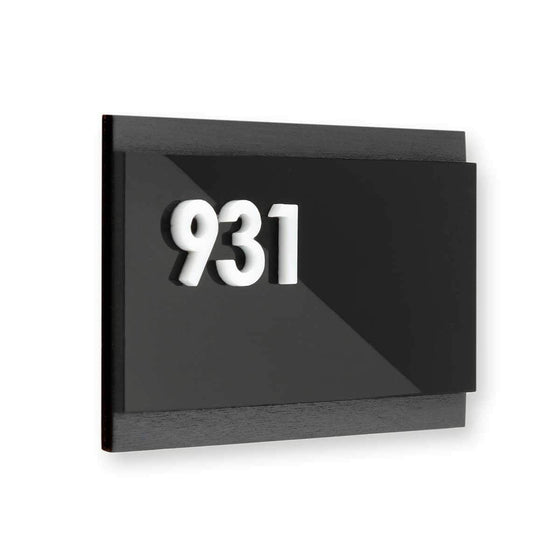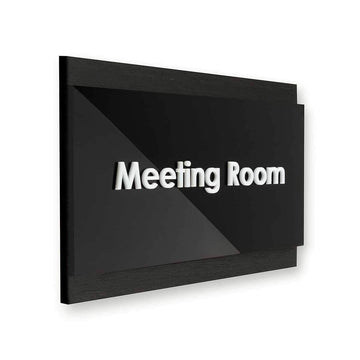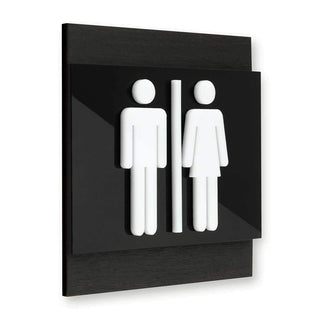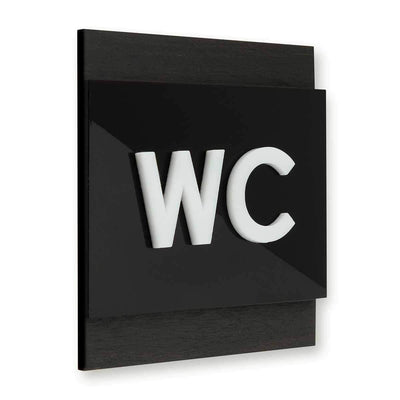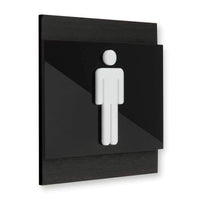 DESIGN
BURO
The combination of wood and glossy acrylic glass has made the "Buro" design popular with fans of Scandinavian interiors. Also, these signs fit well with interiors that have wood elements.

✔ Wood
✔ Acrylic glass
✔ ADA possibility
✔ 6 wood color options
✔ 3D text
View All
Custom order