---
Unique Custodian Signs for Enhancing Space Functionality
Introducing Premium-Quality Custodian Sign System from Bsign
If you want to ensure a proper working environment, pay attention to the organization of the work process. One of the ways to do it efficiently is to divide your space into separate premises, each of which focuses on specific functions.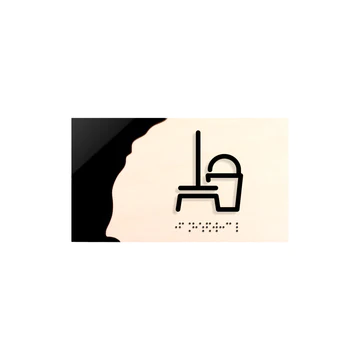 This includes organizing premises for workers in specific positions, ensuring they can store the necessary equipment and have a space to change their shifts.
Custodian rooms are one such premises almost every commercial facility should have. To ensure proper navigation and wayfinding to these rooms, use high-quality information signs manufactured by expert Bsign specialists.
Explore Our Unique Collection of Plates for Different Purposes!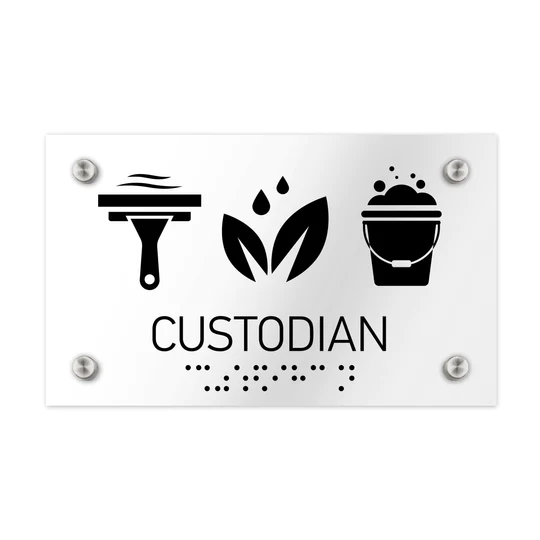 Book your order now and contact us to receive proper documentation product guides!
Types of Custodian Signage for Commercial Spaces
A custodian sign is a special door plate with small engraved graphic symbols that depict the custodian function of the room. We can subdivide them into these categories:
Custodian sign;

Cleaning room signage;

Maintenance room sign;

Janitor's closet signs.
Order Custom Janitor's Closet Sign Package
Bsign is a manufacturer of different types of wall signage elements for offices and commercial spaces. We employ top-quality materials that can withstand temperatures and resist any physical damage such as scratches.
Thanks to the possibility of combining wood, stainless steel, and acrylic glass, we ensure that nobody has similar signs to yours!
Our customization capabilities are flexible. We provide our customers with specifications select options, so they can explore available options dimensions, adjust colors, specify quantity, shape, lower or upper case letters, mounting type adhesive, etc.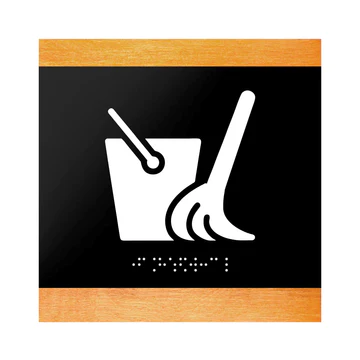 We strive to craft products that comply with ADA requirements. This includes standards for Braille signs. Thanks to this, you will be able to organize not only productive but also inclusive workspace.
Eager to get premium-quality janitor signs for indoor or outdoor use? Contact us now and explore our collections of the best custom signs with custodian symbols!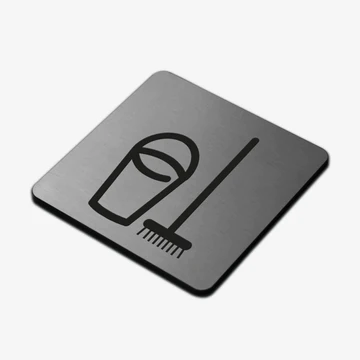 FAQ
Why Do You Need a Custodian Sign?
A custodian sign is a decorative element that informs about the maintenance room location. This housekeeping room is used by custodians and janitors to store their equipment and take work breaks.
What is the Difference Between a Janitor and a Custodian?
The only function of a janitor is to clean the specified area within the facility. Custodians have a broader set of duties. Their responsibilities also include general upkeep of the facility's property.